The threat to species from climate change should provoke shame in our hearts
GarryRogers Nature Conservation
GR:  More about Australian wildlife decline due to climate change.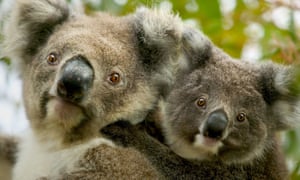 Climate change from unprecedented carbon emissions not only threaten the habitats of our unique animals and birds, but also challenges the very ability of them to survive.' Photograph: Steve Bloom Images / Alamy
"While Australia bakes through another hot, angry summer, its precious wildlife is increasingly under threat, not just from the extreme weather of fires and floods but by the growing reality of a changing climate.
"It is getting hotter. Day by day, month by month, year by year – 2016 is confirmed as the hottest year on record globally, closely following the leads of 2015 and 2014 – and with summer in full swing in Australia we turn our minds and our national concerns to bushfires, ever more intense, and to extreme weather events, flash flooding, cyclonic winds, unexpected parching and flooding of our wide brown land.
View original post 120 more words
No comments yet.